Chefs' Gourmet Dinner: Event Cancelled
In light of the recent announcements made by our Waterloo Region Public Health Unit, we are canceling the Chefs' Gourmet Dinner taking place on April 6th 2020. We are saddened by this decision but realize that we have a responsibility to keep guests, volunteers and chefs safe. We are offering guests who have already purchased tickets two refund options which are listed below. Please review these options and email Mallory Boyer at mallory.boyer@bbbswr.org  letting her know how you would like to be refunded.
Option #1
Donate the $150 ticket cost to Big Brothers Big Sisters of Waterloo Region and receive a tax receipt for the full amount of $150. This will help Big Brothers Big Sisters continue to provide service to local youth in need.
Option #2
Receive a full refund of the ticket cost of $150
We truly appreciate everyone's support of the Chefs' Gourmet Dinner and Big Brothers Big Sisters programs.
The 29th annual Chefs' Gourmet Dinner – April Showers, is a signature culinary event in support of local youth in need of mentorship.  Hosted by Best Friends of BBBSWR, the event features Waterloo Region's finest chefs from 20 renowned restaurants who create an unforgettable dining experience featuring a Champagne Reception accompanied by an array of hors d'oeuvres, and concluding with a specially prepared five-course dinner.  The evening also includes Live and Silent Auctions, raffles, live music and more.
All proceeds from the Chefs' Gourmet Dinner will support Big Brothers Big Sisters of Waterloo Region
Best Friends is a volunteer fundraising organization that supports Big Brothers Big Sisters of Waterloo Region. Launched in 1989 by local television personality, Betty Thompson.  Best Friends has raised over one million dollars to support BBBSWR and its programs. Collectively this group of dedicated volunteers contributes more than 5,000 hours each year running a series of successful fundraising events, including the region's best gala, The Chefs' Gourmet Dinner. Best Friends welcomes new members.

Hosted By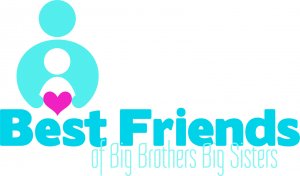 Logistics
Monday, April 6th, 2020
Bingemans: the Ballroom
Tickets: $150 Per Person/ Corporate Table for 8 only $1,200
6:00 PM Champagne Reception and Auction Viewing
7:00 PM Dinner
Live Music
Silent & Live Auction
Black Tie Optional
Restaurants & Chefs
Indulge Natural and Organic Catering
Liaison College of Culinary Arts
Thank you to our Sponsors

For more information on how to get involved with Chefs' Gourmet Dinner, contact Margie Gourgy  at 519-745-0180 ext. 203 or margie.gourgy@bbbswr.org
Last Year's Gourmet Dinner!