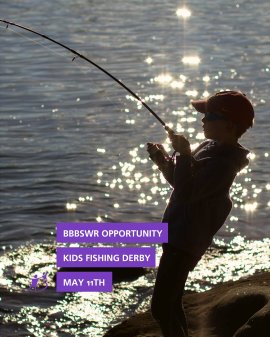 Kids Fishing Derby
BBBSWR Opportunity
Who?: Littles & Bigs
What?: Cast your fishing rod and reel in a fun morning at the Kids Fishing Derby, followed by a hot dog lunch!
Where?: Waterloo Rod & Gun Club, 1075 Bo-De Lane, St. Jacobs, N0B 2N0
When?: Saturday, May 11th from 9 AM – 12 PM
Please RSVP below by Thursday, April 18th at 9 AM.
While some rods are provided, if you have your own please bring them!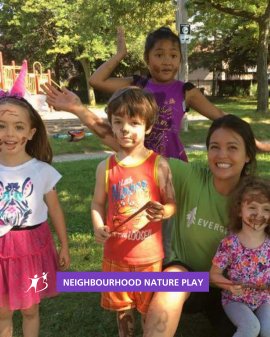 Evergreen Neighbourhood Nature Play
BBBSWR Opportunity
Who?: Littles, Bigs & Families
What?: Free nature-based programming at the park designed to help children and their families connect with nature through games, activities, and crafts.
Where?: Kingsdale Park & Gzowski Park
When?: Tuesdays from 3:00-6:00 PM (Kingsdale Park), Wednesdays from 3:00-6:00 (Gzowski Park)
This is a drop-in opportunity, please stay updated on their Facebook Page @NaturePlayKitchener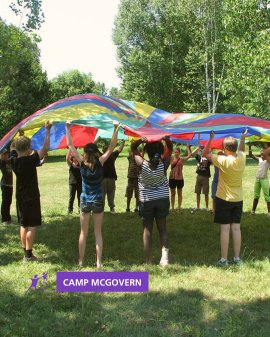 Camp McGovern
BBBSWR Opportunity
Who?: Littles
What?: An exciting overnight summer camp opportunity! For general information regarding Camp McGovern please visit their website.
The camp fees are $395 per camper for general sessions and $310 for the short sessions. There is also a $20 bus fee. These fees have already been subsidised through Camp McGovern fundraising and donations who have tried to keep their fees down. Unfortunately, BBBSWR will NOT be able to provide additional subsidy to send any campers to Camp McGovern this year. If you are interested in seeking out potential subsidy opportunities, consider applying for Jump Start funding (http://jumpstart.canadiantire.ca/en.html).
If you are interested in registering, please RSVP below and we will send you the information needed to register your child online.
For opportunities marked "RSVP", you are required to complete the form below.
Tickets are given out on a first-come-first-served basis and are only available to those involved with our agency.
Tickets will need to be picked up at the BBBSWR office between 9:00 AM and 4:30 PM on weekdays.