Meet Meagan – December Mentor of the Month
Meagan is the perfect Mentor to get us into the crafty Christmas spirit, and we are proud to announce her as our December Mentor of the Month! Meagan is a personal trainer, yoga teacher, and wellness educator in the Waterloo Region who loves to spend her time in Killarney canoeing, kayaking, and hiking! She definitely has the healthy lifestyle that can be a positive influence to many Littles! She is a volunteer in the In-School Mentoring program with Big Brothers Big Sisters of Waterloo Region, and has been generously Mentoring youth for four years in our programs! She's also volunteered her time with OSPCA, GoodLife Kids Foundation, and the Yoga Club at Winston Churchill Public School.
Meagan was moved to volunteer because of the impact that she had from her Mentors throughout her life. "I had a couple of lucky relationships with Mentors when I was young that helped shape who I am today, and I cannot overstate how grateful I am for their guidance and inspiration." Meagan understands that everybody should be able to receive the same guidance that she had as a child, and she wants to do her part in inspiring youth today. "Being a Mentor means being a person who is genuinely interested in your mentee's potential, and giving your time and energy to them without expecting anything in return." The mission of Big Brothers Big Sisters of Waterloo Region is to help every child in Kitchener, Waterloo and Cambridge have the ability to live their full potential—so it's no question why Meagan fits in as such an incredible Mentor.
While creating a sense of community and enabling this community to be the best that it can be is part of what we seek to do here at BBBSWR, we understand that it can be challenging, and only through the support we receive from Volunteers can we achieve this. "Individually, we can't help everyone, but everyone can reach out to someone next to you." If everyone that was able to reach out did, we could uplift our community together.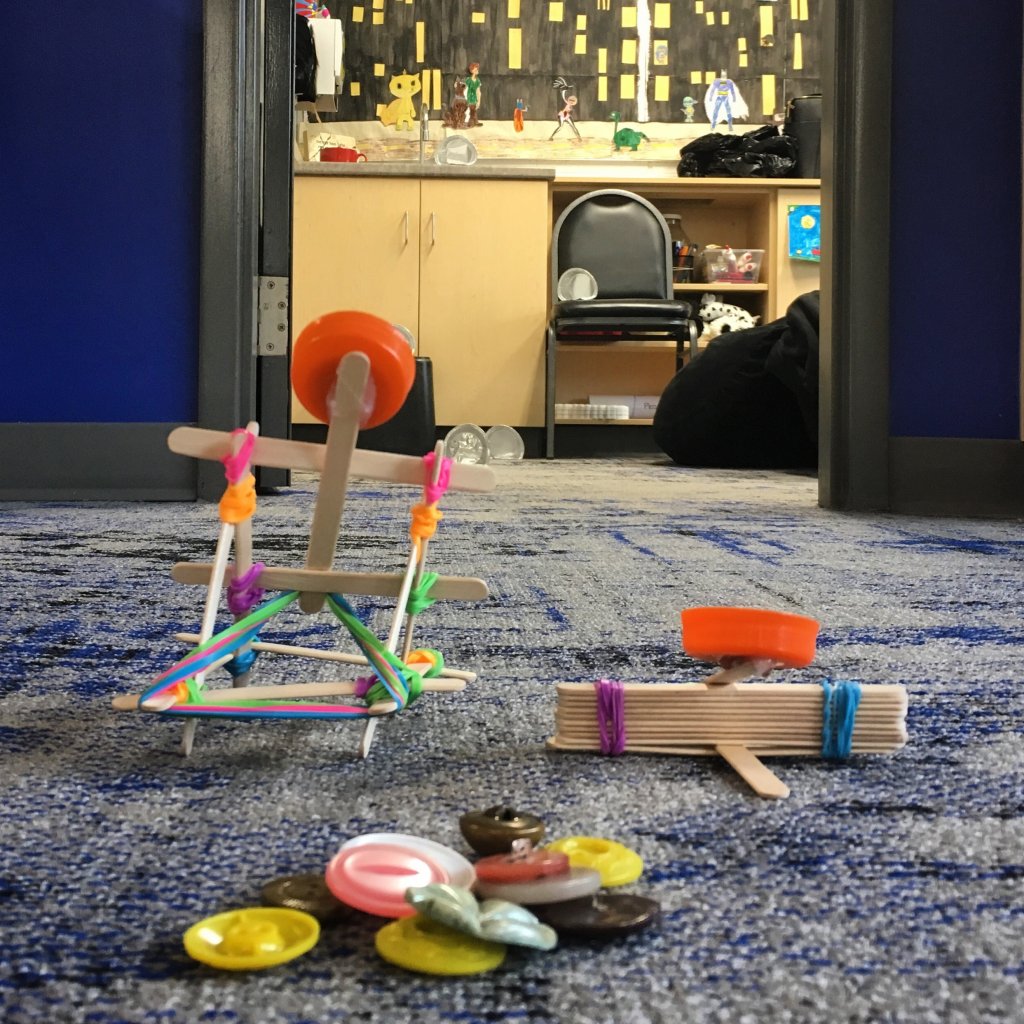 Meagan's favourite thing about being a Mentor is getting to channel her inner kid again for one hour every week, while at the same time providing an experience for her Littles that can be impactful for their lives. On an average day with her Little Meagan gets busy creating some crafts, experiments, and paintings! Her favourite experiment has been making bottle rockets, but most recently, she's gotten into painting big murals on canvas!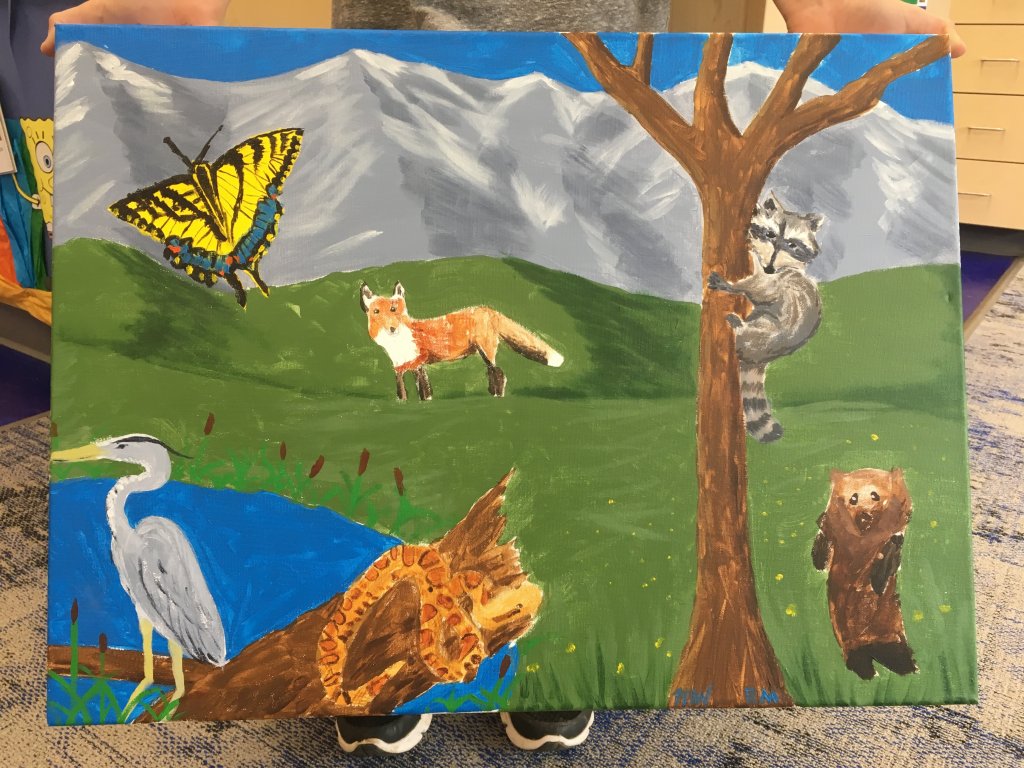 The influence that Meagan has had on her current Little is evident. She sees impact the first-hand that the In-School Mentoring program has created. "He's more considerate, and has become incredibly more insightful about his own emotions." Her Little isn't the only one that's seeing a benefit though, Meagan believes that's she's gaining valuable skills volunteering with Big Brothers Big Sisters of Waterloo Region. She's become a better listener and has become adaptable and comfortable in going with the flow.
We asked Meagan what she would suggest to people who are considering volunteering but don't know what to expect, here's her response:
Let go of your expectations and just wait to see what happens when you bring good intentions and patience together! Kids are amazing and can do a lot with a little bit when they feel supported.