Meet Kim – July Mentor of the Month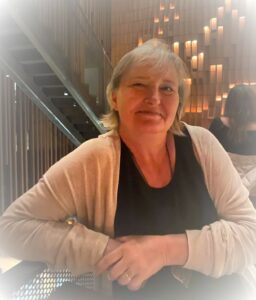 Our July Mentor of the Month, Kim, is "passionate about volunteering on any level whether it is through a program or helping family, a friend or neighbour!" Kim has been a long-standing volunteer at Big Brothers Big Sisters of Waterloo Region and has been an in-school mentor for 10 years! Kim tells us, "This program makes such a difference, and I love to see the mentees blossom and gain confidence and feel like they matter!" We are so grateful to highlight mentors such as Kim for her dedication and, most importantly, the positive impact she has had on youth. We want to say THANK YOU to Kim from the bottom of our hearts.
Kim is a mother of three wonderful adult children with whom she loves to spend time. Kim enjoys reading, history, gardening and game nights! Kim likes to learn new skills and challenge herself with new projects.
Kim believes "If we all do a little in our community in whatever way we can, it can only benefit all of us. It makes a community safer and kinder!" – We couldn't agree more; one person can make a HUGE impact on the youth in Waterloo Region.
 Kim started her volunteering journey by helping in her children's classrooms and saw the impact it had on students who just needed some extra attention. When her youngest graduated from high school, she looked for an opportunity to continue to work with students who needed a little extra encouragement. Kim shares, "I knew of BBBS program and was thrilled that they offered the In-School Mentor program" – and the rest is history as Kim celebrates an entire decade of working with Big Brother Big Sister of Waterloo Region. 
Not only has Kim volunteered with Big Brother Big Sister, but also at the Sunbeam Home for disabled children and young adults. She also volunteered at her children's primary schools and for her kids' sports teams! – Wow! 
Kim has had 5 mentees over the past 10 years and her time spent differed with each child. Some of her favourite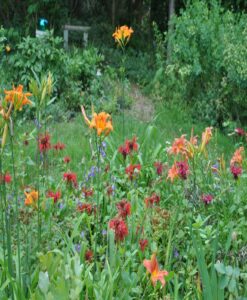 activities she's done with her mentees over the past few years are treasure hunts outside, playing games, spending time in the library and baking cookies! And always lots of chatting! Kim's mentee introduced her to anime this year, and they watched and discussed her favourite shows!
Kim believes school can be overwhelming, but "One-on-one time makes such a difference!" Kim's favourite memory from in-school mentoring was the day her mentee finally made eye contact and engaged in a conversation! "It took about 5 or 6 visits for her to trust me, and by the end of that school year, we were chatting like old friends!"
From volunteering with Big Brother Big Sister, Kim has learned to be a better listener and embrace her fun side! If you aren't sure if mentoring is right for you, Kim gives these words of encouragement, "You will be amazed at what an hour a week means to your mentee! That hour will make such a difference to them!"
Thank you again Kim, for everything you do! We are so happy to showcase you as the July Mentor of the Month!