Meet Alex – June Mentor of the Month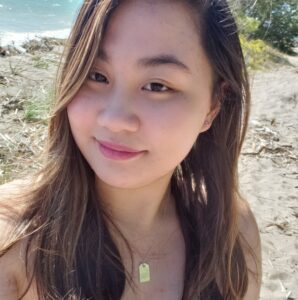 "Mentoring means being a safe person for a child to be themselves and providing an environment in which they can thrive" is what mentoring means to our June Mentor of the Month. We are so fortunate at BBBSWR to highlight mentors such as Alex. She has helped her mentee gain confidence and created a self-empowering atmosphere to allow him to truly be himself. Thank you, Alex, for your time and commitment as an In-school mentor and, as she describes it, a "support system and people who cheer us on through life"—we couldn't say it better ourselves!
Alex is currently pursuing her Bachelor of Social Work at the University of Waterloo and recently graduated with a Bachelor of Arts degree in Social Studies with a minor in psychology and specialization in Social Work. Alex has a cat named Starling, who has made many appearances in her virtual meetings. She enjoys hanging out with family and friends, traveling, and has recently taken up crochet.
Alex has been an In-School Mentor since 2020. Alex is originally from California, and when she moved to Waterloo, she checked out to see if there were any mentoring opportunities at Big Brothers Big Sister. She found the in-school mentoring program and applied as it seemed like a "perfect fit."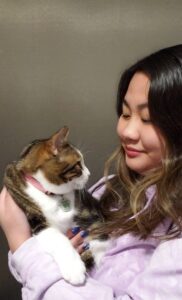 "I want to be the supportive person that all children deserve to have" is one of the main reasons Alex wanted to volunteer as a mentor. Alex is grateful for the various people she had in her life that acted as mentors and offered her guidance during her school years. From her personal experience, she wanted to provide that experience back to others and "be that person for someone else." Alex believes "we all deserve to have mentors and people we can turn to in our lives" — and we couldn't agree more.
Alex's community involvement and volunteering go beyond Big Brother Big Sister — she is a part of Community Support Connections, where she visits a senior weekly to provide emotional and social support. In the past, Alex has mentored a university student through St. Paul's University College, was a presenter for the workshop Think Like Royalty, and tutored in both English and Math.
A typical meeting for Alex and her mentee includes a weekly recap. Some of their favourite things to do have been online UNO and drawing. They always end with a fun contest of who can log out the fastest! Alex is looking for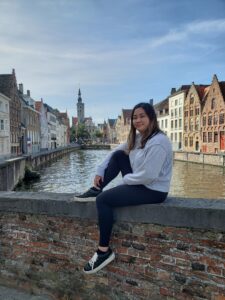 ward to meeting her mentee in person; they have made the most out of making virtual meetings fun through discussions and activities!
Alex's favourite part about mentoring is "Being able to see the impact I am making on a child's life, and being there for them through thick and thin." She wants nothing more than for her mentee to feel safe and able to be himself whenever they meet. Alex enjoys all the "little moments" and seeing her mentee enjoy their time together and their emotional connection.
Alex has gained so much from being a mentor, most notably, her "gained communication and people skills." More than anything, she has gained confidence in her ability to be a positive role model in others' lives. Alex wants others to know that ANYONE can be a supportive person to someone else. "We all have something to offer to others."
Again we want to thank Alex from the bottom of our hearts for going above and beyond as a mentor. Volunteers like Alex make what we do at Big Brother Big Sister possible. She has made such a positive impact on her community and mentee's life. Thank you, Alex!